Montana Leads The Nation On Digital And Biometric Privacy
State Senator Dainel Zolnikov Tuesday, September 19th, 2023 1:15pm
Montana is again being recognized as a leader on protecting our citizens' privacy in the age of technology. The Electronic Frontier Foundation recently ran an article with the headline "Montana's New Genetic Privacy Law Caps Off Ten Years of Innovative State Privacy Protections."
EFF highlights a bill passed in the 2023 legislative session, Senate Bill 351. SB 351 gives Montanans ownership and control over our most intimate data: the data about our DNA and genetics. Our DNA holds an endless amount of information ranging from physical characteristics to predisposed traits.
Science fiction films such as Gattaca and Minority Report illustrate a world where we have no rights regarding our DNA. As the sponsor of SB 351, my intent was to get ahead of the curve on genetic data privacy, guaranteeing you are in control of your most sensitive information and ensure those movies remain fiction.
SB 351, the Genetic Information Privacy Act, creates comprehensive requirements for companies to be transparent and get consent for using Montanans' genetic data, gives individuals the right to delete their data, and mandates consent from the individual to share your DNA information. It's the first law passed in the United States that contains these protections.
Over the past couple decades, we have witnessed the explosion of internet-connected electronic devices that spawned a multibillion-dollar data brokering industry, creating consumer profiles about every aspect of our lives that are bought and sold for purposes ranging from targeted digital advertising to mass surveillance. We don't want to go down that same road with the literal building blocks of our physical bodies, our DNA, without strong privacy protections in place.
As biotech research, ancestry databases, government forensic searches and surveillance, gene sequencing, and even DNA editing become more widespread, corporate and state demands for access to our individual genetic codes will only grow. In fact, pharma and big tech strongly opposed my bill and worked hard (unsuccessfully) to kill it.
Thankfully, nearly all Montana's legislators of both parties supported the legislation and Governor Gianforte signed the bill into law.
I first tried to pass a comprehensive digital data law in 2013. It took until this year to get that accomplished when I also passed SB 384, the Consumer Data Privacy Act. That bill gives Montanans control over how online companies use our digital data, including the power to opt out of being tracked online, and even that data be deleted.
These two new laws, in addition to bills passed by Senator Ken Bogner and Representative Katie Zolnikov that restrict government's use of facial recognition technology and give parents more rights over newborn genetic screening data, continue to make Montana a national leader on these topics.
Over the past decade, we've required the government to get warrants for accessing electronic devices and communications, shielded journalists' communications from government intrusion, protected students' data, prevented automated license plate readers, and more. Biometric technology and data is the next frontier and SB 351 is our pro-privacy foundation to build on.
*****
Daniel Zolnikov is a Republican state senator from Billings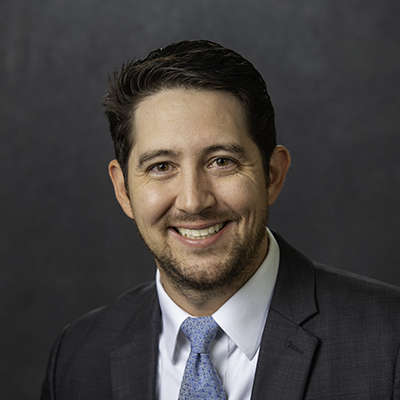 Kalispell

Light rain

High: 45°F | Low: 36°F

Whitefish

Light rain

High: 43°F | Low: 36°F

Columbia Falls

Light rain

High: 43°F | Low: 36°F

Glacier Park

Light rain

High: 46°F | Low: 36°F