Montana Outdoor Radio Show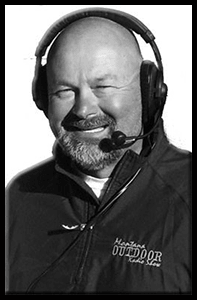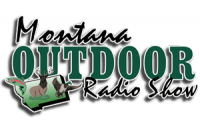 The outdoors has always been important for Mark Ward. From a very young age, he fished and hunted with his Dad and his brothers as he grew up in Bryant, South Dakota. He quickly learned the tricks of the trade, and nurtured a love of fishing and hunting that would become a life-long passion.
The statewide radio shows roots are in two local shows that Mark has done over KGVO Radio in Missoula — "Catchin' the Big Ones" and "Hunter's Breakfast" where he made his debut as Captain Catchin. Those shows continue with Captain at the helm today.
Those local shows, and The Montana Outdoor Radio Show, are grounded solidly in providing useful and current outdoor information for sportsmen and women and lending support to conservation causes by organizations including Trout Unlimited, Walleyes Unlimited of Montana, Ducks Unlimited, The Rocky Mountain Elk Foundation, Pheasants Forever, and the Montana Department of Fish Wildlife and Parks. That's one of the reasons that the show is a huge and still growing success in Montana. But its also a measure of the fact that Mark loves what he does and it shows.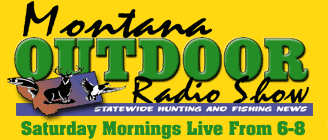 Kalispell

Heavy Rain

High: 57°F | Low: 48°F

Whitefish

Heavy Rain

High: 59°F | Low: 48°F

Columbia Falls

Heavy Rain

High: 59°F | Low: 48°F

Glacier Park

Heavy Rain

High: 59°F | Low: 46°F