The Majority Wins of the 68th Legislature
Sens. Jason Ellsworth, Steve Fitzpatrick, Ken Bogner Tuesday, May 9th, 2023 12:10pm
The recent legislative session was only the second in 20 years with a Republican governor. Last session, in 2021, we passed many good conservative policies for the state, but most of them were comparatively simple bills. In contrast, the 2023 session featured more complex policy on challenging issues. It's difficult to summarize the scale of the good work that was done in this transformative legislative session.
Walking into the Capitol in January, our number one goal as Senate Republican leadership was to provide Montanans with financial relief. The Legislature delivered with the biggest tax cut in state history, over $1 billion in both permanent lower taxes for individuals and businesses as well as one-time-only rebates from the state's budget surplus that are coming later this year. We invested hundreds of millions in road, bridge, and water infrastructure projects that will benefit people in every corner of the state.
The Legislature also made the necessary financial commitments to address ongoing problems at the state prison in Deer Lodge, the state hospital in Warm Springs, and nursing homes caring for seniors that are struggling to remain solvent. We increased the state's rainy-day fund to weather any economic recession and put plenty of money into the wildfire fund. Even with the tax cuts and these large commitments of money to fix serious problems, we managed to pass a state budget that stays well below the rate of inflation, avoiding any additional burden on taxpayers.
Further, we enacted the most significant pro-housing policies of perhaps any legislature in state history. We passed bills to increase private property rights to build more affordable, attainable housing in urban centers and reduce sprawl into our cherished open spaces that make Montana home. We cut unnecessary red tape and streamlined regulatory processes to increase the supply of housing. And we put millions of dollars towards workforce housing and housing infrastructure.
The Legislature restricted government's use of facial recognition technology, protected the privacy of Montanans' genetic data, and increased individuals' ability to control their electronic data collected by tech companies. Bills to strengthen Second Amendment rights and protect unborn children are on their way to becoming law. We further secured our elections by getting private money out of elections processes and increasing post-election audits and transparency. More options in education and a better financial picture for schools and teachers are on the horizon. Policies to address rural health care shortages, increase fairness and reduce frivolous litigation in our court system, improve public safety and crack down on criminal predators, make use of our natural resources, and increase public access to hunting opportunities will all be going into effect. The Legislature also took care of our veterans by reducing taxes on their pensions and removing red tape for military families seeking job opportunities.
The 68th Legislature got the heavy lifting done. As legislators return home to their lives as normal citizens, Montanans will feel the positive impacts of their work for years to come.
Senator Jason Ellsworth, R-Hamilton, is the President of the Montana Senate. Senator Steve Fitzpatrick, R-Great Falls, is the Senate Majority Leader. Senator Ken Bogner, R-Miles city, is the President Pro Tempore.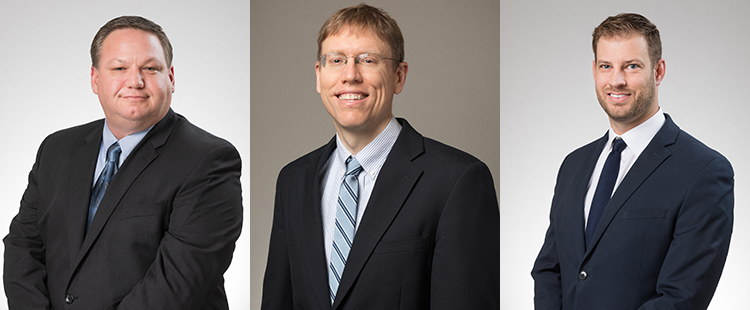 Kalispell

Sunny intervals

High: 37°F | Low: 16°F

Whitefish

Sunny intervals

High: 37°F | Low: 16°F

Columbia Falls

Sunny intervals

High: 37°F | Low: 16°F

Glacier Park

Sunny intervals

High: 36°F | Low: 16°F