Armed American Radio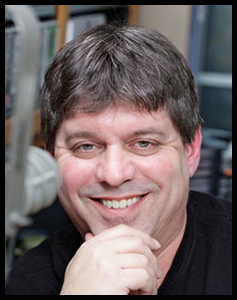 Armed American Radio is the official radio program of The United States Concealed Carry Association, hosted by Mark Walters. As the USCCA continues to expand its reach across the US and since its flagship publication Concealed Carry Magazine has become one of, if not THE most informative gun magazine in the nation, reaching up to the next level of media outlets became a natural, no brainer.
Focusing on the right to keep and bear arms, Armed American Radio brings a unique blend of conservative talk, humor and hard hitting truth about the right to carry a gun that the mainstream media wouldn't dare discuss.
Guns
Gun Rights
The Politics of Guns
Safety and Training Issues
Politicians' Efforts to Curtail Your Freedoms
New Products
Living a Concealed Carry Lifestyle
Concealed Carry Techniques and Methods
Grilling While Armed
And Everything Else Related to Your Right to Keep and Bear Arms.
AAR makes absolutely NO apologies for defending your freedoms and your GOD GIVEN right to defend yourself and your family, a right so eloquently written into our constitution. The 2nd Amendment folks, IS NOT UP FOR DEBATE ON Armed American Radio.
Kalispell

Sunny intervals

High: 37°F | Low: 16°F

Whitefish

Sunny intervals

High: 37°F | Low: 16°F

Columbia Falls

Sunny intervals

High: 37°F | Low: 16°F

Glacier Park

Sunny intervals

High: 36°F | Low: 16°F