Erick Erickson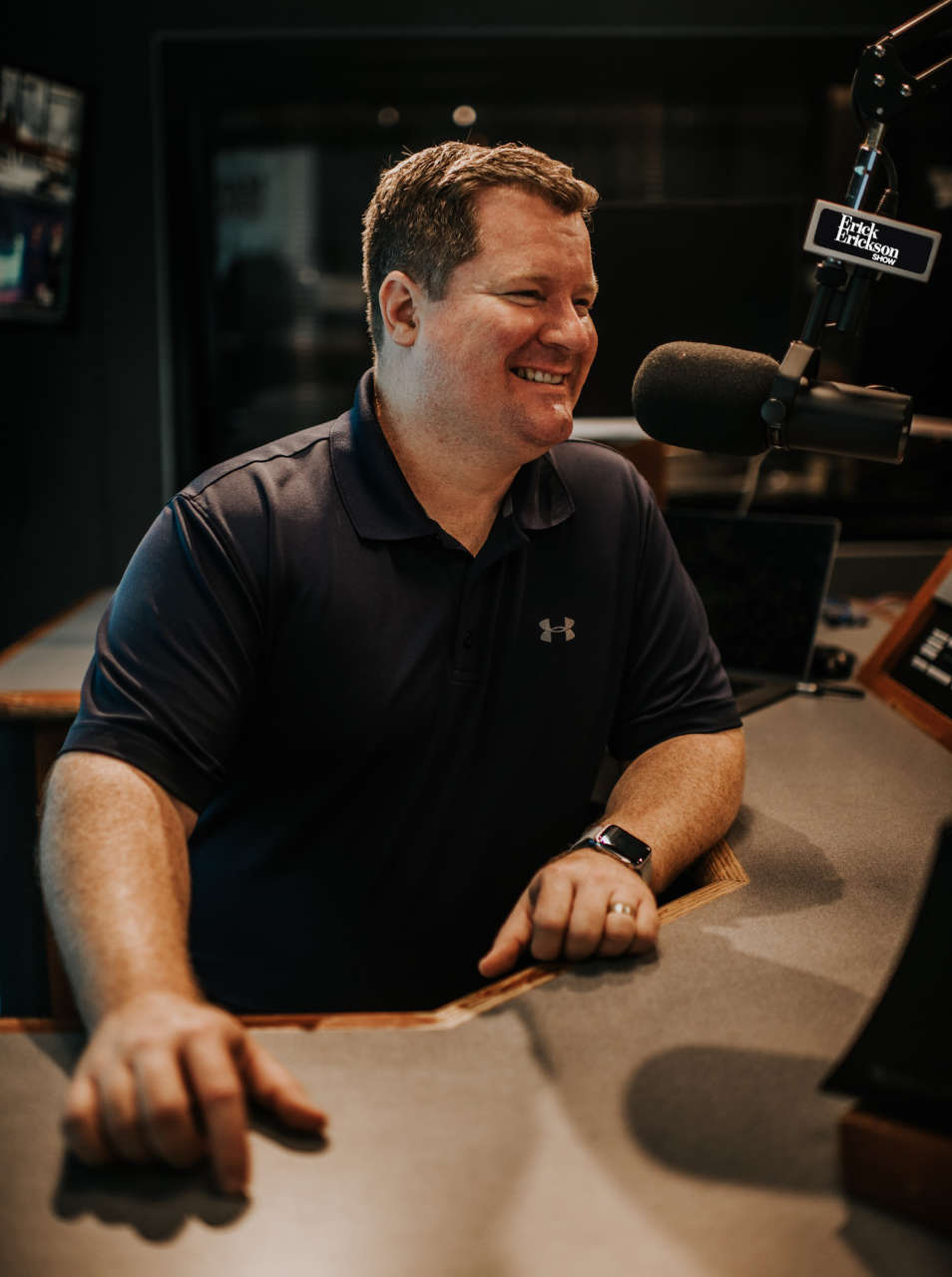 IT ALL STARTED WHEN…
The local radio guy in Macon, Georgia got arrested in a crack house. Seriously.
Erick, a native of Louisiana who grew up in Dubai, had been a practicing attorney for six years in Macon. He handled corporate law, estates, and elections. He served as a volunteer attorney for President Bush's election and re-election. He managed and consulted on federal, state, and local campaigns. One day a partner in his law firm came in and asked him, "Do you know what the definition of a dumbass is?"
"No," Erick replied.
"You," the partner said. "Go do politics. That's your passion."
Two weeks before his wife gave birth to their first child, Erick told her he was leaving his law practice to become a full time blogger. Some friends had started the website RedState.com and they wanted to put him in charge of it. That was 2005.
Two years later, Erick was elected to city council in Macon, Georgia, where he served until being offered a job on radio full time at WSB.
In 2009, CNN hired Erick to be a political contributor. In 2010, the local radio host in Macon, Georgia got arrested then lost his job and the station needed someone to fill in quickly. They asked Erick, given his background on TV.
With no radio experience, Erick sat behind the microphone three hours a day every day for three months until they found a replacement. He got paid in an expired gift certificate to Outback Steakhouse. The replacement quickly got promoted to another market and Erick again went back, with no pay, to take the microphone until a replacement was found.
While there, a vacancy came open in Atlanta, Georgia on WSB Radio due to Herman Cain's run for President.
On January 11, 2011, during an ice storm that forced Erick to sleep on the floor of his office his first week on radio, he started his show. He has been there ever since.
During his eight years on radio, Erick has been a regular guest host for Neal Boortz, Herman Cain, and Rush Limbaugh.
A few years ago, Erick also started work on his M.Div at Reformed Theological Seminary. He connects to his audience with a plethora of knowledge about politics, life, raising kids, and even cooking.
Erick lives in Macon, Georgia with his wife, two children, and golden doodle.
Kalispell

Sunny intervals

High: 37°F | Low: 16°F

Whitefish

Sunny intervals

High: 37°F | Low: 16°F

Columbia Falls

Sunny intervals

High: 37°F | Low: 16°F

Glacier Park

Sunny intervals

High: 36°F | Low: 16°F